Railroad Snowfighting Equipment Photo Gallery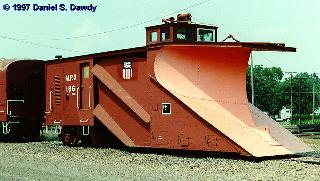 Whenever snowfighting equipment is called out, fans rush to the trackside to see this impressive equipment at work. Yet photography of snowfighting equipment is hard to find online....until now. This gallery features over 100 images of snowfighting equipment of all types and eras, including action photographs.
These photos are made available through the generosity of people like you who decided to contribute to this effort. You are encouraged to join them in contributing. Please email if you would like to contribute something.
Thanks to all who have contributed!
Links to other sites
Plow #1
Plow #2
Plow #3
Plow #4
---
This feature created and maintained by Andrew Toppan.
Copyright &copy 1997, Andrew Toppan. All Rights Reserved.
All photographs are copyright by the photographer.