This collection of multimedia helped pave the way for a global project known as A Feast to Benefit Humankind. Amateur and professional musicians, videographers, artists, photographers, and other entertainers have united for altruism.
---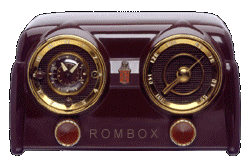 CDROM #10
---
WARNING, Wil Robinson...

You may want to visit the

prior to downloading multimedia files.
---
Multimedia Special of the Moment:
(click here to visit the site)

---
Music & Videos in Many Multimedia File Formats
---
---
---
© The Philadelphia Spirit Experiment Publishing Company
These graphics, images, text copy, sights, or sounds may not be used without expressed written consent of the Glistening Web Communications Corporation.